Bagel Pub (Park Slope)
287 9th St, Brooklyn, NY 11215
Order now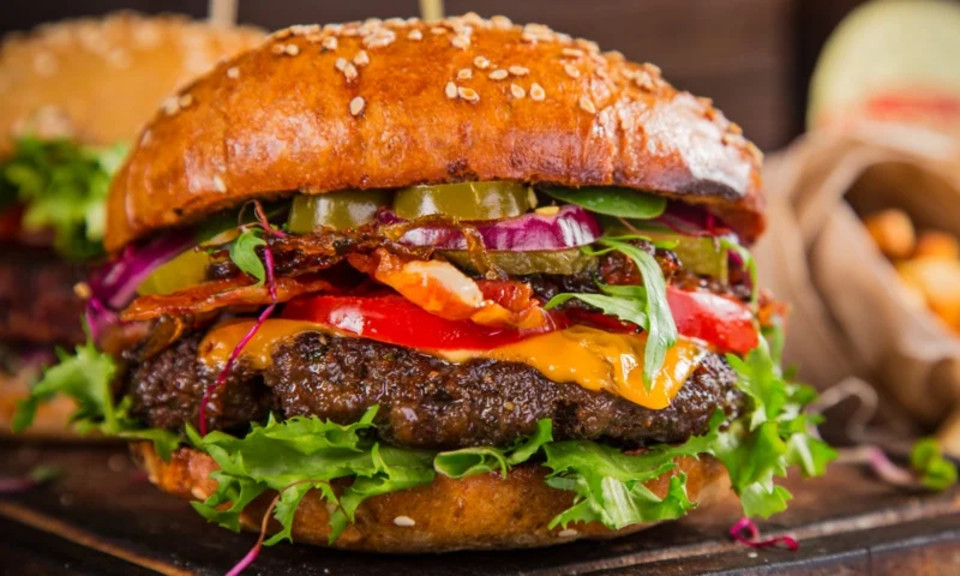 alexander
Great tasting, fresh food. Fast delivery. Bagels were freshly made and really delicious, Iced coffee was very good, and the Bacon egg cheese on their freshly made bread alone is worth my loyalty. Slight negative, they charge $2 for delivery. But the positives heavily outweigh the negative here.
Jayda
My brother and I just ordered from this bagel place and WE LOVE it. They got our orders down to a T! And they were so worth the $ 5 we paid and bagels were fresh and HUGE!! Thanks guys for making breakfast awesome!!!
Giselle
Best bagels in the area and they have Gluten Free! But the delivery times are sometimes very long. :( Worth the wait tho! And they seem to be getting much faster so I think they hear the feedback!
Luke
I love this place. The breakfast sandwiches are delicious. Love the raspberry crumb cake. They are very creative with their cream cheese flavors. Staff is great.
Josh
Fantastic bagels; fast, correct, polite service; they even put an extra treat in the bag. (was a big order). Love these guys.
Kiersten
I was really impressed with the quality of the food that came with my order! It arrived HOT (which doesn't always happen) and rather quickly, but more importantly, the food was actually really, really good. I ordered the omelet sandwich with veggies and bacon and coffee. The coffee tasted great and was definitely strong enough for me (i.e., not dishwater coffee!!). The egg sandwich was tasty - the bread was softly toasted but not soggy, the eggs were cooked well, and the bacon was DELICIOUS. Not flabby the way bacon usually is in delivered dishes, but well-cooked and toothy, like good-quality bacon. I have no idea if the rest of the food is this good but if it is, I'm sold.
Conrad
Plainly the best bagel joint in Park Slope that delivers. They've messed up my order once out of something like 20-30 orders, and they bent over backwards to make it right. They wrap their beverage containers in plastic wrap to keep them from spilling (this is apparently too complicated for some other bagel places in the area), and their food is very good. Way to go, Bagel Pub - you're my favorite.
Danielle
Food is always great, very rare occasion that there will happen to be a mixup but it is expected with such a busy place and it is always rectified right away and with ease. But today I came on seamless to find they no longer deliver to my address? Sad because my office orders from them regularly and this happens to be my own favorite bagel spot to order from.
Kevin
I've ordered from Bagel Pub several times in the last weeks simply because they have an amazing plethora of options that are all spectacular. Their shakes and smoothies are an absolute bargain for their size and quality and the food often delivers earlier that expected which is fantastic. I would recommend this place to any one who enjoys excellent food.
amanda
Best bagels and bakery and coffee in the neighborhood. Amazing place to order from. Bagel and Black & White cookie and cold brew was best Ive EVER tasted. Always delivered quickly and delivery guy is always so friendly and takes great care to make sure food is delivered warm and not a drop of spilled coffee! BEST FOOD IN TOWN!!
About us
Bagels, Coffee and Tea, Hamburgers, Salads, Sandwiches, Wraps
Today

Delivery: 8:00 AM - 2:00 PM

Takeout: 7:00 AM - 2:00 PM

Delivery

Tuesday:

8:00 AM - 2:00 PM

Wednesday:

8:00 AM - 2:00 PM

Thursday:

8:00 AM - 2:00 PM

Saturday:

8:00 AM - 2:00 PM

Takeout

Tuesday:

7:00 AM - 2:00 PM

Wednesday:

7:00 AM - 2:00 PM

Thursday:

7:00 AM - 2:00 PM

Saturday:

7:00 AM - 2:00 PM